ORDER NOW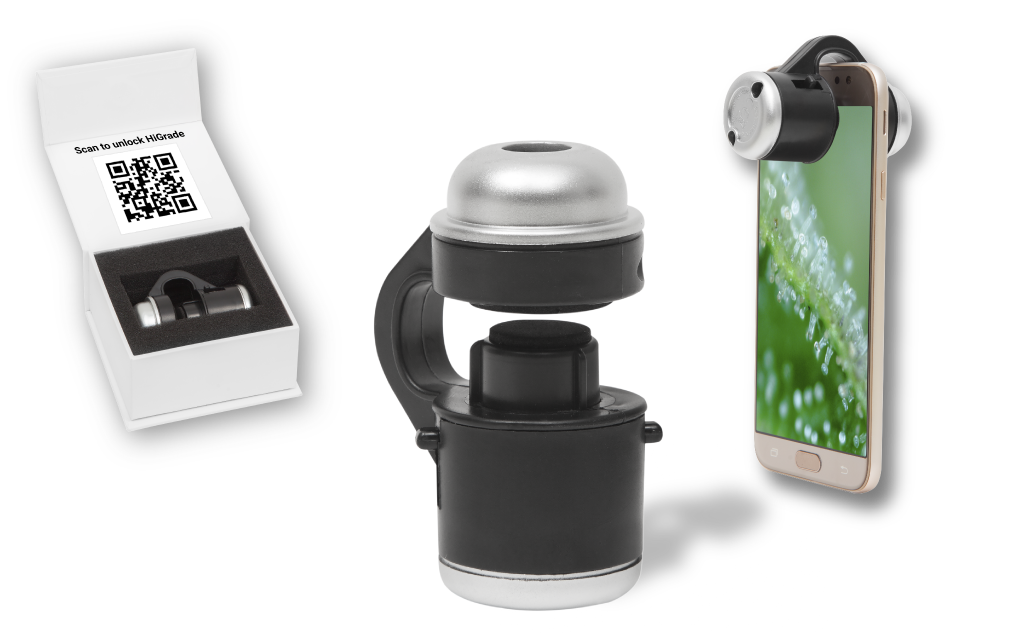 Scope Features:
- 30X magnification
- LED lighting
- Easy to use
- Fits all standard smartphones
- Batteries included
HiGrade App & Scope
$60.00 USD
Shipping and taxes included
In order to use the app properly you'll need to purchase The HiGrade Scope, which turns your smart phone into a powerful microscope, allowing our deep learning algorithms to detect specific patterns in your plant in order to diagnose it accurately. With the Scope you'll get an activation code that allows you to access the app.
Order now and get:
- One HiGrade app activation code
- One HiGrade Scope (free worldwide shipping)
Or checkout with credit card
Customer
Support
We're here for you with any question you may have. Feel free to contact us through the contact page or shoot us an email at support@gethigrade.com.
Contact