The HiGrade Kit
Test for %THC in seconds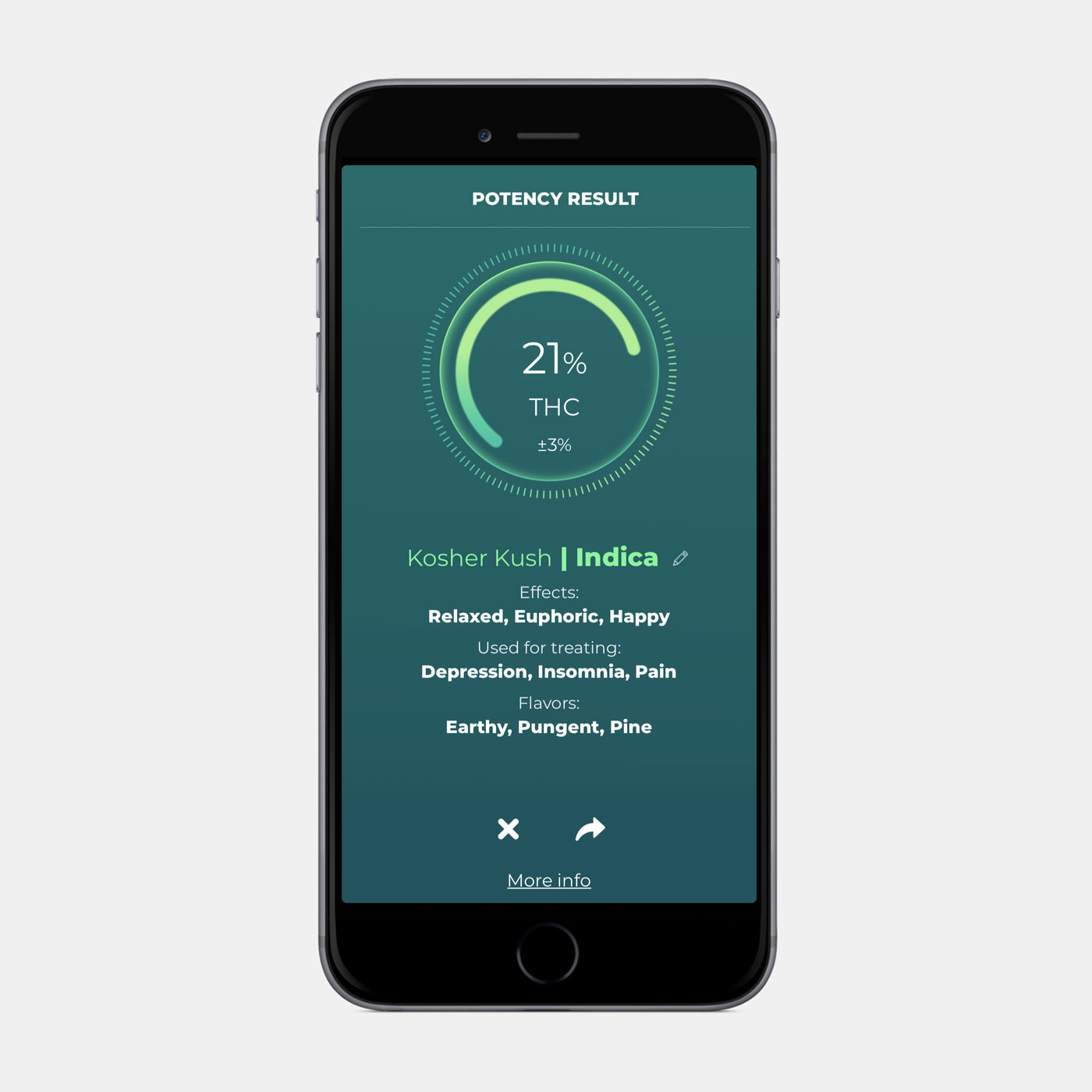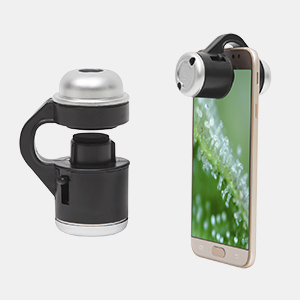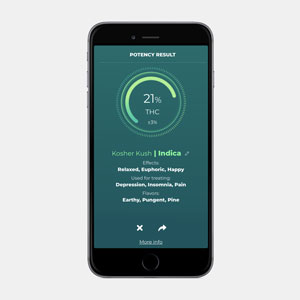 Quantity

$79.99
Shipping and taxes included
One year subscription included
| | |
| --- | --- |
| Worldwide shipping | Ships within 2 days |
What People Are Saying
Mr Grow G.
★★★★★
One of the best useful and cutting edge apps on the market. From it's THC % counter to strain info and your own personal agronomist. If you're in the Cannabis field or just an ordinary Stoner. It's a must have and I rate it 20
William D.B.
★★★★★
Easy and intuitive App works every time, wish there was some sort of way to identify what strain or ...allow the grower to give it a name. Really a great tool, no serious head should be without.Price was realistic and considering a Very good deal. Delivered lightning fast. Wonderful toy.. wish I had more buds to test. DO NOT HESITATE GET ONE NOW YOU WONT BE DISAPPOINTED
Nathan J.
★★★★★
Excellent service good proof to show others of your herbal medicine and how good is it on the scale of 1/10 i Rate this at 10 stars
Jarret U.
★★★★★
This thing is pretty awesome. I work at a legal cannabis dispensary in Canada and purchased 22% cannabis from my work which uses a much more sophisticated method of testing and i tested it to this and the first test came in 22% and the second test 21% so I would say it is fairly accurate
Watch Video

Product description
Instantly test the quality of your cannabis flowers straight from your phone. Three photos is all you need to get real insight into the health and quality of your bud. No lab equipment necessary! Analyze your plant's quality and THC potency by harnessing the power of artificial intelligence and HiGrade's proprietary testing algorithm. Turn your camera phone into an accurate, portable testing station so you can better understand the product in front of you.

Cultivating your own plant? HiGradePRO is the ultimate on-the-go lab and cultivation center. Turn into a master grower with personalized cultivation advice that enables you to diagnose and treat plant disease, balance nutrients and find the optimal time for harvesting. Be able to test all of your flowers for active compounds so you can accurately maintain quality and consistency.

The HiGrade Kit includes a unique activation code as well as a smartphone accessory that will turn your phone camera into a high resolution microscope.

Potency testing
Know the quality
of your flower

Plant health
Detect and fight
pests and diseases

Harvest timing
Get higher and
better yields

Plant care
Balance nutrients
and watering
What's in the box:
- One HiGrade app activation code
- One HiGrade Scope
Any questions? Check out the
FAQ
section.