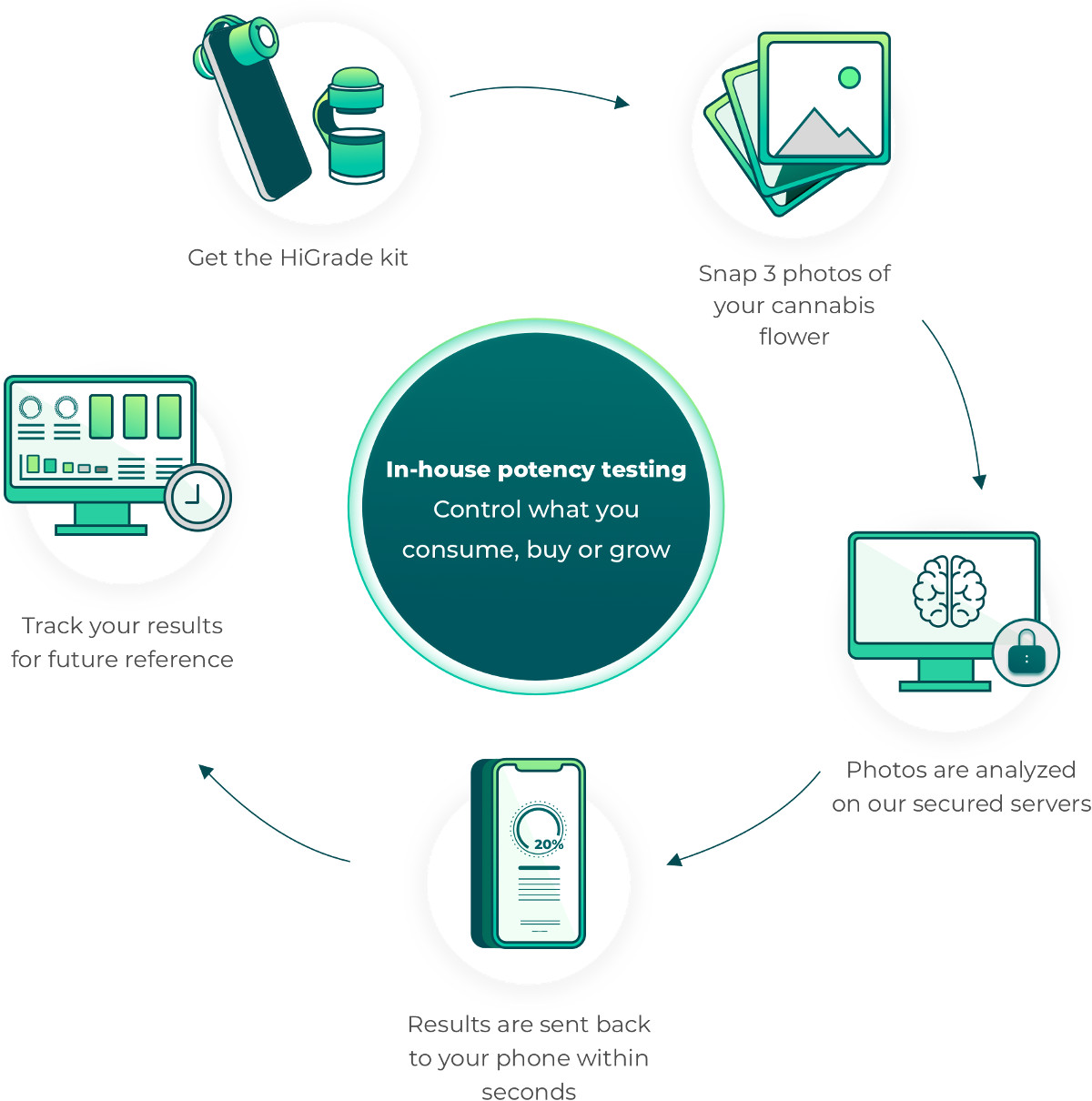 Instant %THC Testing
Cannabis flowers have variable potency - even if taken from the same plant, one can be twice as potent as the other. But due to the destructive test being used today to test cannabis, 99.5% of flowers are not tested - making their effect unpredictable.

Our service allows you to test cannabis for %THC instantly - straight from your phone. It is easy, fast, and non-destructive.

Simply take a picture of your bud and you'll have the results in seconds. Build a record of your testing to keep track of the products best for you.
Order Now
HiGrade's grower feature – an agronomist in your pocket
Cultivation of high-grade cannabis is hard; and getting science-backed advice can be even harder.

HiGrade brings you complete cultivation assistance - specific to YOUR PLANT! Our trained professionals will help you to get higher yields and treat your plants like a pro.

No more guesswork or spending hours on online research; all you need are the HiGrade app and scope.

Order Now
Our main features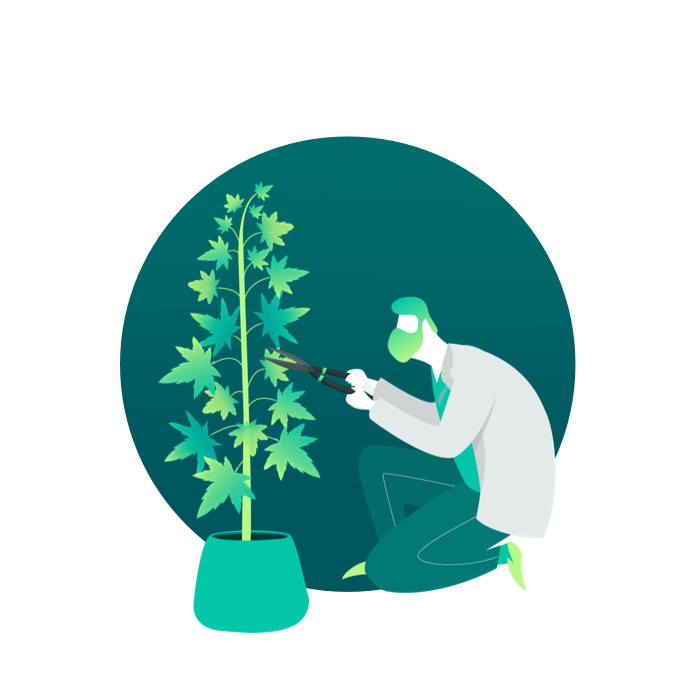 Harvest Timing
Increase yields and maximize your plant's potential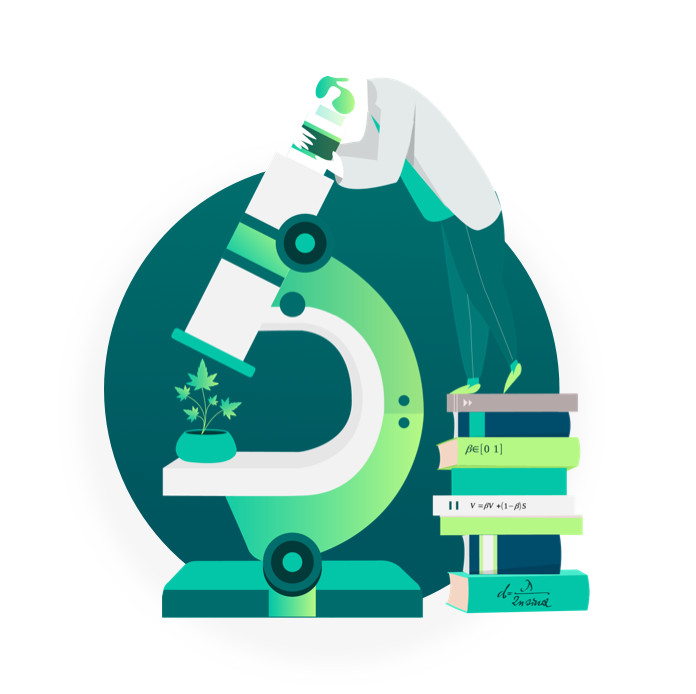 Plant Health
Detect and fight diseases and pests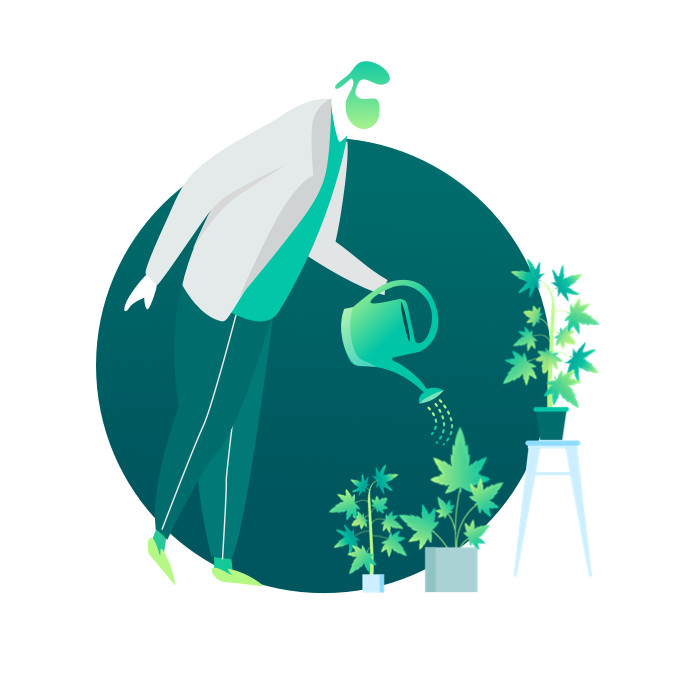 Fertigation Balance
Balance nutrients and learn to water effectively
Order Now
Industrial grower – learn more about our farm management package
More information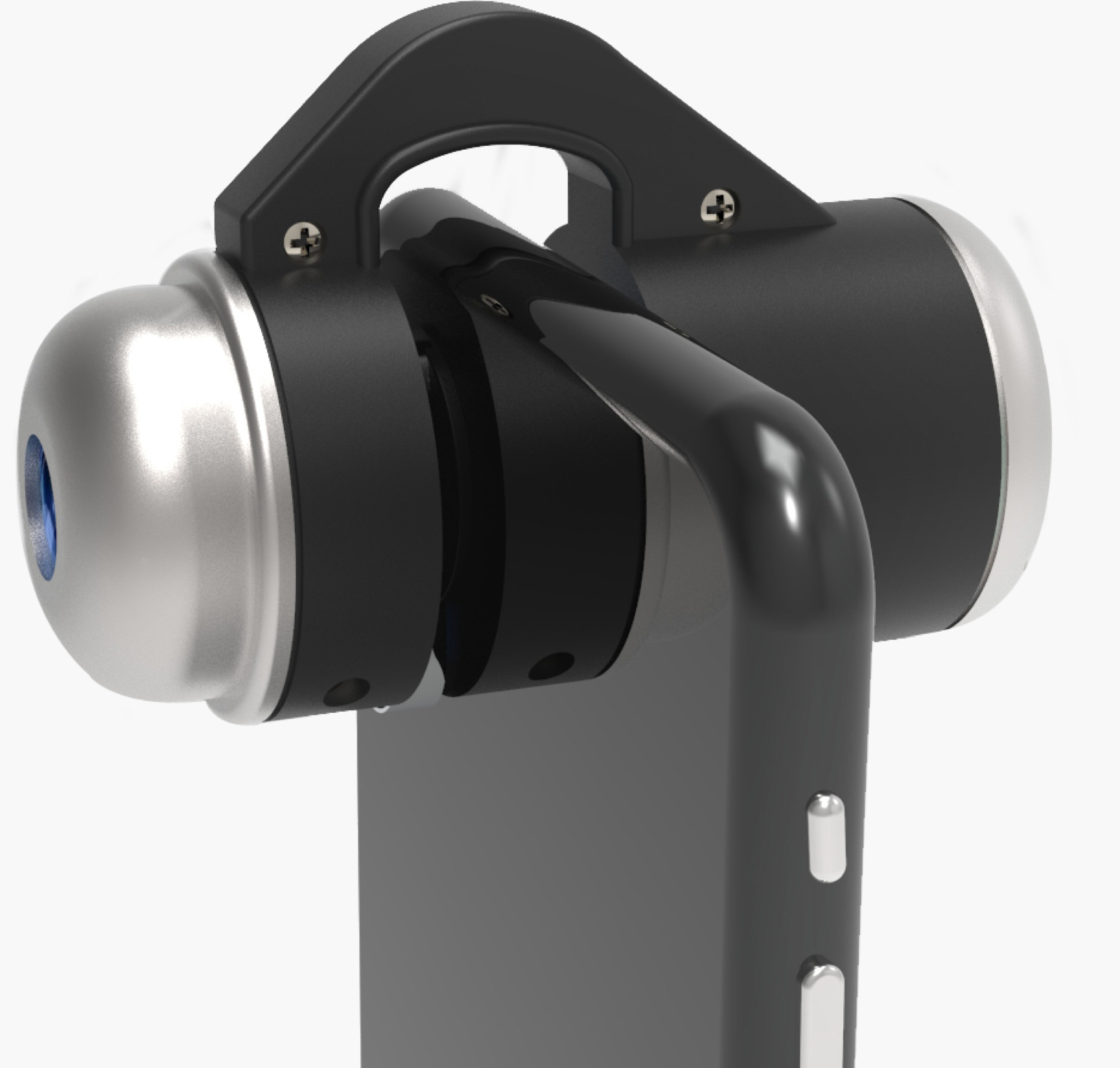 A Synergy of optics & artificial intelligence
The HiGrade Scope enables you to take high-resolution images with your phone, revealing microscopic plant structures. The images are analyzed and diagnosed in real time by image recognition algorithms on our fully secured cloud.
Order Now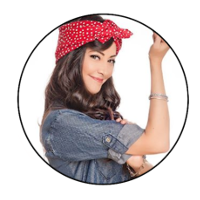 Dr Dina 420
@drdina420
"HiGrade is an impressive little tool to keep in your garden, or home. It's surprisingly accurate and easy to use!"